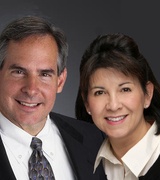 Vivian & Mark have been selling residential real estate since 1999. Both have been top producers since 2000.

Their team approach enables their clients to have easy access to make transactions convenient and easy.

They are experts in the older neighborhoods around downtown. That includes Dilworth, Myers Park, Elizabeth, Midwood and Southpark. As homeowners in Myers Park, they understand the nuances of these older neighborhoods. This includes how to evaluate property values, dealing with environmental factors and maximizing one''s investment.

Feel free to contact them for any questions you may have about real estate.